Amanda A. Lederer
Amanda A. Lederer comes from a Mother Line of strong opinions, fierce feeling, and hidden stories. A European mutt of (definitely) German, Welsh, and Norman background, and (quite possibly) of Polish, Irish, and Italian as well, she dreams of actually tracing her lineage someday. Amanda is an NYC-based actor, Associate Artistic Director of Strangemen & Co., a graduate of Catawba College, and a lover of books and bikes. She can currently be seen in THE WOODSMAN Off-Broadway at New World Stages. Equal parts inspired and terrified to be part of this project and all the women it has, and will, bring together. It's a pride and a privilege, ladies. Love to my Mom, whose strength inspires me daily.
Eliza Simpson
Eliza is a NYC based actor, Strangemen & Co. Artistic Associate, and creator of The Mother Line Story Project. She would like to thank her mother for teaching her to move through life like a dancer: When you fall pick yourself up gracefully. She would like to thank her father for teaching her to tackle life like an improv: Always say, "Yes, And". She would like to thank her brother for teaching her friendship. And she would like to thank Frank for being Frank. Click on the photo to learn more...
Asia Kate Dillon
NEW YORK DIXON PLACE, Good Men Wanted, Albert Cashier / NY DISTILLING CO., Macbeth, Malcolm / THE PIT, Kapowi GoGo!!!, Blade Gunnblade / THE FLEA, The Mysteries, Lucifer REGIONAL ARENA STAGE, Good Men Wanted, Albert Cashier / SHAKESPEARE THEATRE CO., The Tempest, Ariel understudy / AWI, My Name is Rachel Corrie, Rachel Corrie TV/FILM We're All Gonna Die / Master of None / Younger TRAINING AMDA; Studio Program / Actor's Workshop of Ithaca; Meisner Training Program CONTACT Alice Skiba and Abigail Berger / About Face Talent / 212.221.1518
Julia Anrather
Julia is a half-Italian maker of theater and music who grew up in NYC. She's a member of the Bat theater company, the MasterFool acting company where she most recently played Lady MacDuff in their Macbeth, and she's releasing her new EP "VictoryVitriol" this March. Thank you to the members of Motherline for including her in their magic. . Click on the photo to learn more...
Lauren Nordvig
Lauren Nordvig is most decidedly Scandinavian, but let's not forget the Irish on her mother's side...she's also a Gator grad, a Shakespeare Society Ambassador, a Strangemen & Co Artistic Associate, a company member at The Hippodrome Theatre and a familiar face at The Pearl. She's also honored to be in the company of these fearless, strong, beautiful and talented women. Click on the photo to learn more...
Leemore Malka
Leemore is third in a Mother Line of lifelong Bronx girls and prior to that, Austrian dames she wishes she knew. She is an NYU graduate, a Bat at the Flea Theater, an improviser on the team Big City performing twice monthly at the PIT, a trilinguist and an old soul. So many thanks to The Mother Line Story Project, and to you. Click on the photo to learn more...
Megan McDermott
Megan is thrilled to be a part of this wonderful ensemble of talented women!
NYC credits include: The Three Sisters (The Wild Project), The Erpingham Camp (WorkShop Theatre), and Big Love (The Wild Project). Regional credits include:
In The Next Room/The Vibrator Play, Time Stands Still, The Glass Menagerie, The Importance of Being Earnest, Twelfth Night, Why Marry?, Crimes of the Heart, Shakespeare in Hollywood, The Learned Ladies, Amadeus, The Three Sisters, Richard II, The Eight: Reindeer Monologues, Berkeley Square, Laughter on the 23rd Floor, Ivanov, Dulcy, and Spring Awakening. She has performed at The Wilma Theater, The Shakespeare Theatre of New Jersey, Delaware Theatre Company, Bristol Riverside Theatre, Act II Playhouse, EgoPo Productions, East Lynne Theater, Pittsburgh Irish and Classical Theatre, Philadelphia Theatre Workshop, and McCarter Theatre Center. Training: The Actors Center Studio/NY, The British American Drama Academy, and The Moscow Art Theatre. Click on the photo to learn more...
Lindsley Howard
Lindsley is thrilled to be lending an ear and a voice to her family's long line of tough-as-nails, Texas-born women. Originally hailing from Austin, TX she received her BFA at St Edward's University, and is a BAT at the Flea. Thank you to the entire Motherline company and cast for always leaning in and embracing the process. Click on the photo to learn more...
Sophia Zukoski
Sophia Zukoski is grateful to be apart of this soulful project. She is an associate artist of Strangemen & Co. and The Electric Eye Ensemble. Recent credit include - Off-Broadway: The Woodsman (New World Stages & 59e59) NY Theater: Home in Motion (WOW! Cafe Theater) and a workshop production of The 13 Clocks directed by Will Gallacher (Guild Hall). Sophia is a graduate from SUNY Purchase College. Thank you to the female warriors who propelled these stories into being. www.sophiazukoski.com
Susan Izatt
Susan is an NYC based actor and performance artist, director and dramaturg, and daughter of a Scottish mother, who is thrilled to be part of telling our mothers and grandmothers stories. Favorite roles and collaborations include Off-Broadway, Julia, in That Ilk, Hudson Guild; Kathy, in Northern Country at Henry Street Settlement, with Dorothy Linman directing; Regional: Rita in Educating Rita,(won regional critic's Best Actress award;) Princess Ira, Verse Theatre's 1953, written by Paul Raine UK Poet Laureate/US premier; Duchess of Glouster, in Tribeca Lab's Richard II; Titania in A MIdsummers Night Dream, Heather in Gidion's Knot, The Seeing Place Theatre Co, Clarion Theatre, Brandon Walker Dir, Amanda in Composure, Scott C. Sickles playwright, Fritz Brekler directing. Voice Artist: NFL television broadcasts, Pathmark's, Lochheed Martin, New Balance, Sesame Street, Dunkin Donuts and others. Various Directing work and Literary Associate and Dramaturg at The Workshop Theatre Company, Ensemble Member The Seeing Place Theatre Co.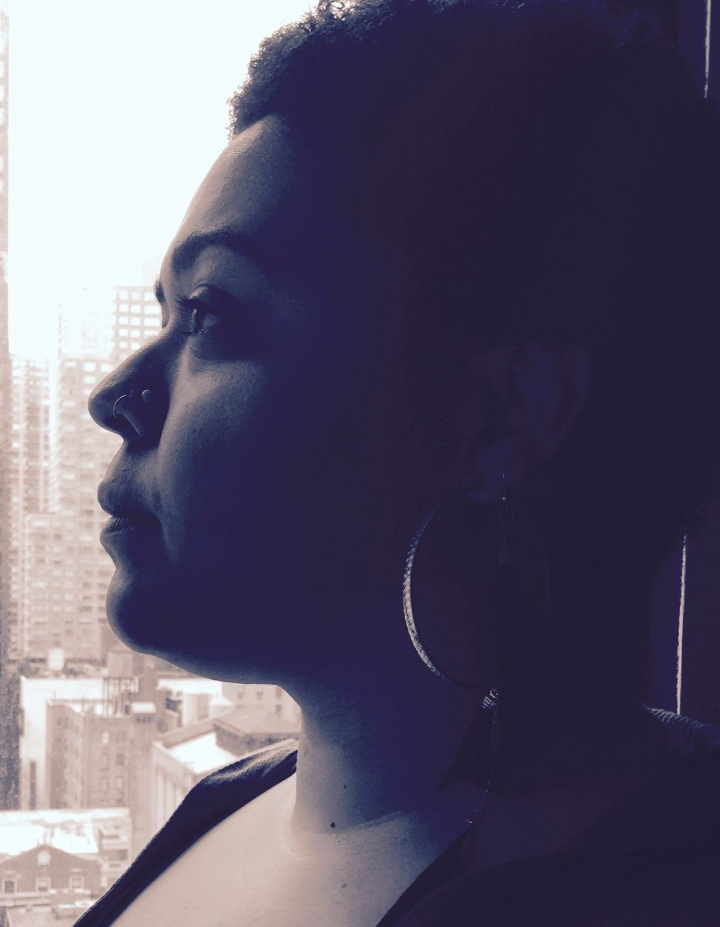 Cristina Pitter
Cristina is a Brooklyn based artist, storyteller, healer, and sex educator. She also has the best laugh ever. Seriously. Off Broadway/Off-Off Broadway: Girl (La Mama Galleria), Impact (Cherry Lane Theatre), Neighborhood 3: Requisition of Doom (The Flea Theater), Shooting Blanks In The Afterlife (EST Youngblood Brunch), See With Vision (Woodshed Collective), #serials@theflea (The Flea Theater), and Kapowi-GoGo (The PIT). TV/Film: "Law & Order SVU", "Orange Is The New Black", "Me And Lizzie", "Floating Sunflowers" and "Bruce". Member of The Bats at The Flea Theater, Barefoot Theatre Company, Decent Company, and a NBC/PIT Diversity Scholar. BFA Brooklyn College. Feel free to follow her antics on Twitter @isisgypsy or Instagram @lavidagypsy
Evangeline Johns
As a woman of "a certain age" I am thrilled to work with this group of young, bold, aware women who have chosen to explore roots. A plant grows from the roots up, but the roots are buried deep in the earth. We forget about them, but without roots, a plant has no sustenance. As an actress, my roots have been nourished by years of work in experimental, multi-media theatre, and I feel a return to those roots now,with the motherline project. I intend to drink deeply, thanks to all involved. Click on the photo to learn more...
ARIANA JOHNS
Ariana is currently the lyricist for the soon to be Off-Broadway musical, BUZZ, Son of a Bee…an actor's life for me (as well as playing Carla in the production). Her solo show, Vampingo…a comedy with bite was part of the NY International Fringe Festival, and her comedy Moonbite…a montage of radiant lunacy has had sold-out runs in NY and L.A. She's also loving singing cabaret, and has a series at Don't Tell Mama, A Dreamer's Guide to the Galaxy. Ariana is thrilled to join this compelling cast of women (including her mother, Evangeline!) www.buzzsonofabee.com
Click on the photo to learn more...